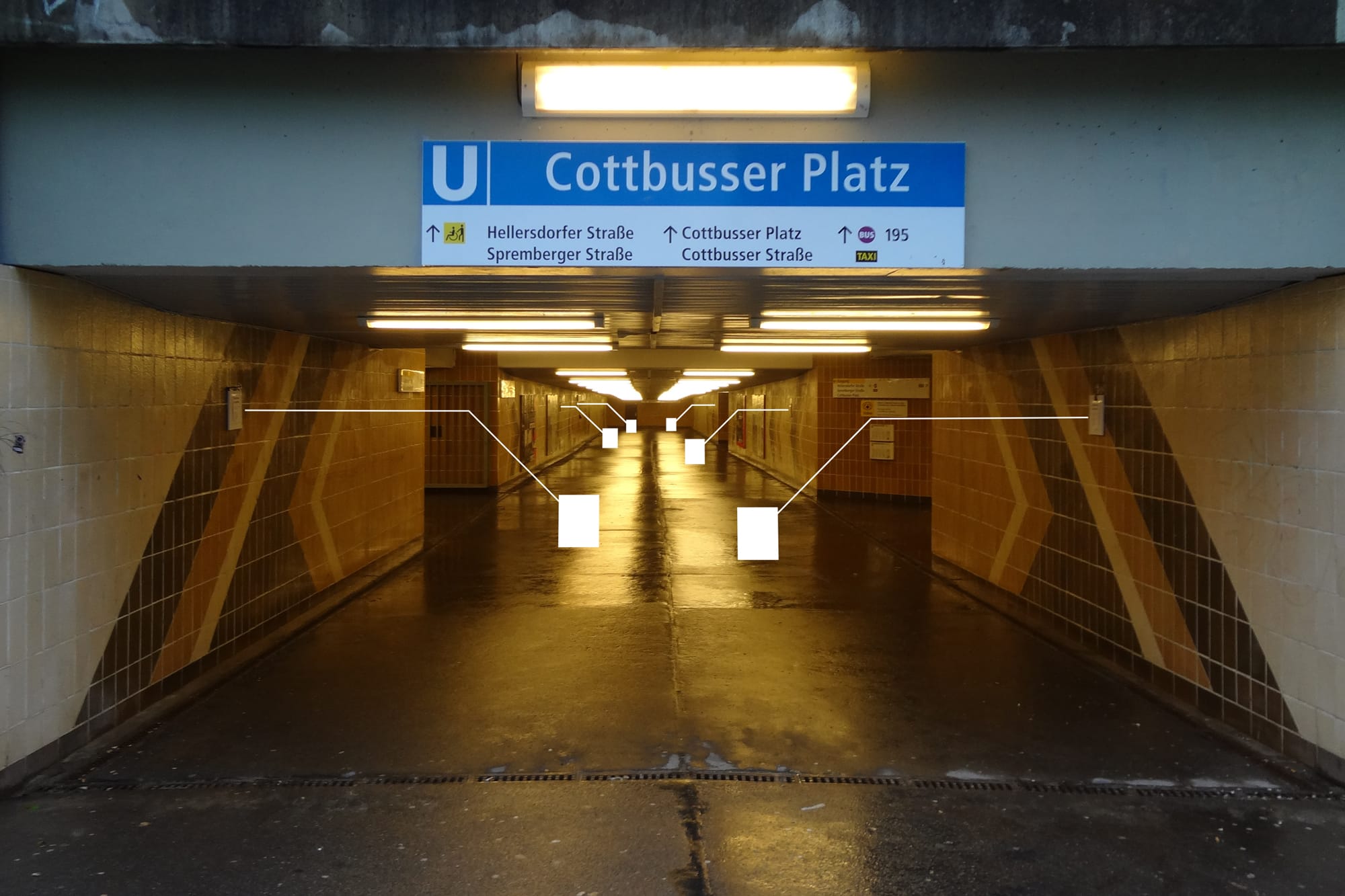 Ten canvases were covered with a prompt, and then suspended in a tunnel. The canvases could be taken only under the condition that the painted picture on a determined date will be brought back.
This project was a part of the course "Participatory Design" in summer 2013, where I had to choose a place to make it more interesting with an action. I had chosen a lively tunnel in my home district.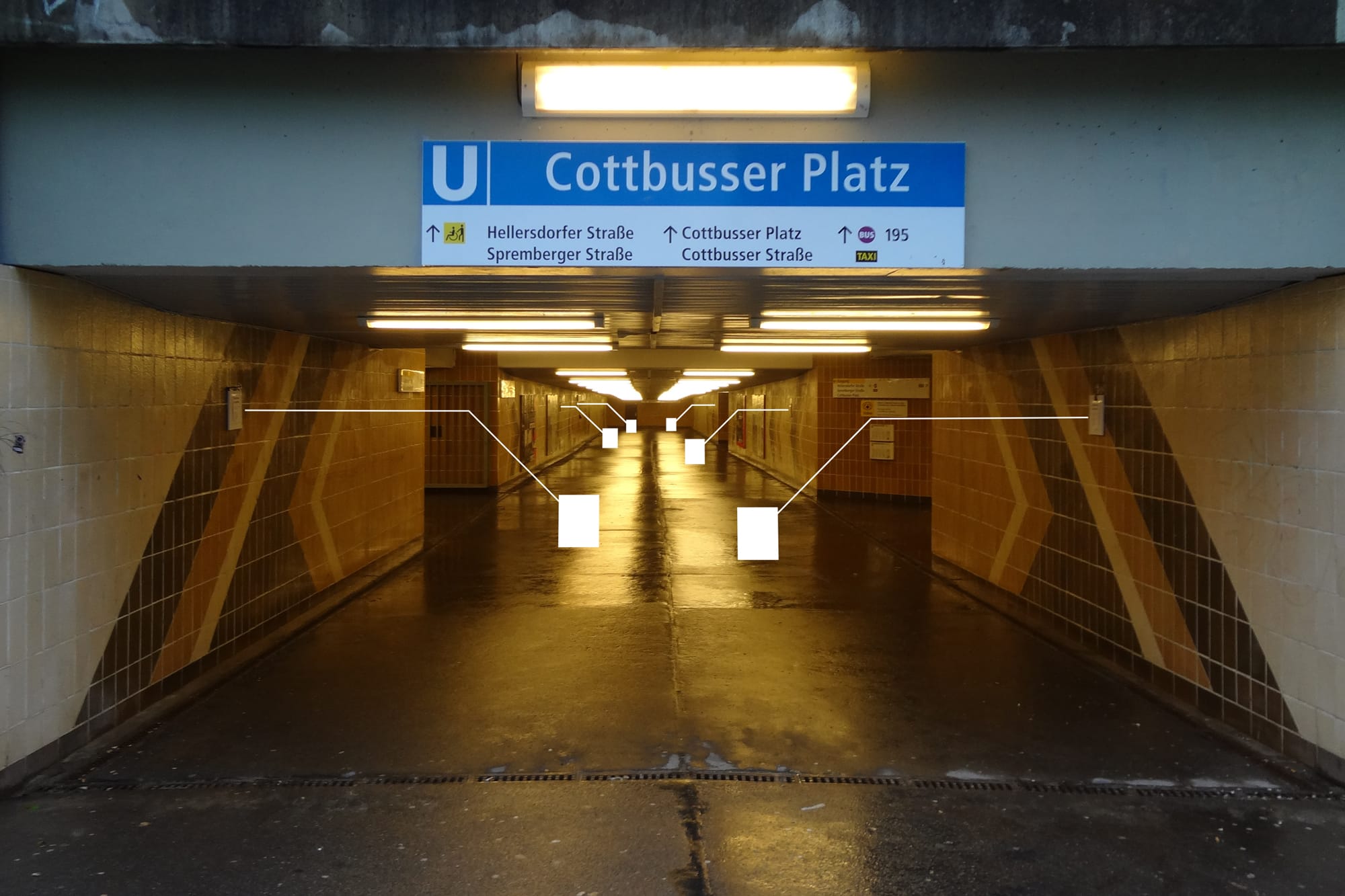 The canvases were mounted with tape in the tunnel. In this way they could be taken quickly and easily. After two hours, five pieces were already sold out. There remained only remnants of duct tape and my hope of a good result. Success! At the exhibition date came four out of ten canvases painted back. The participants were just as excited as me and wanted to know the aim of the action and who was behind it.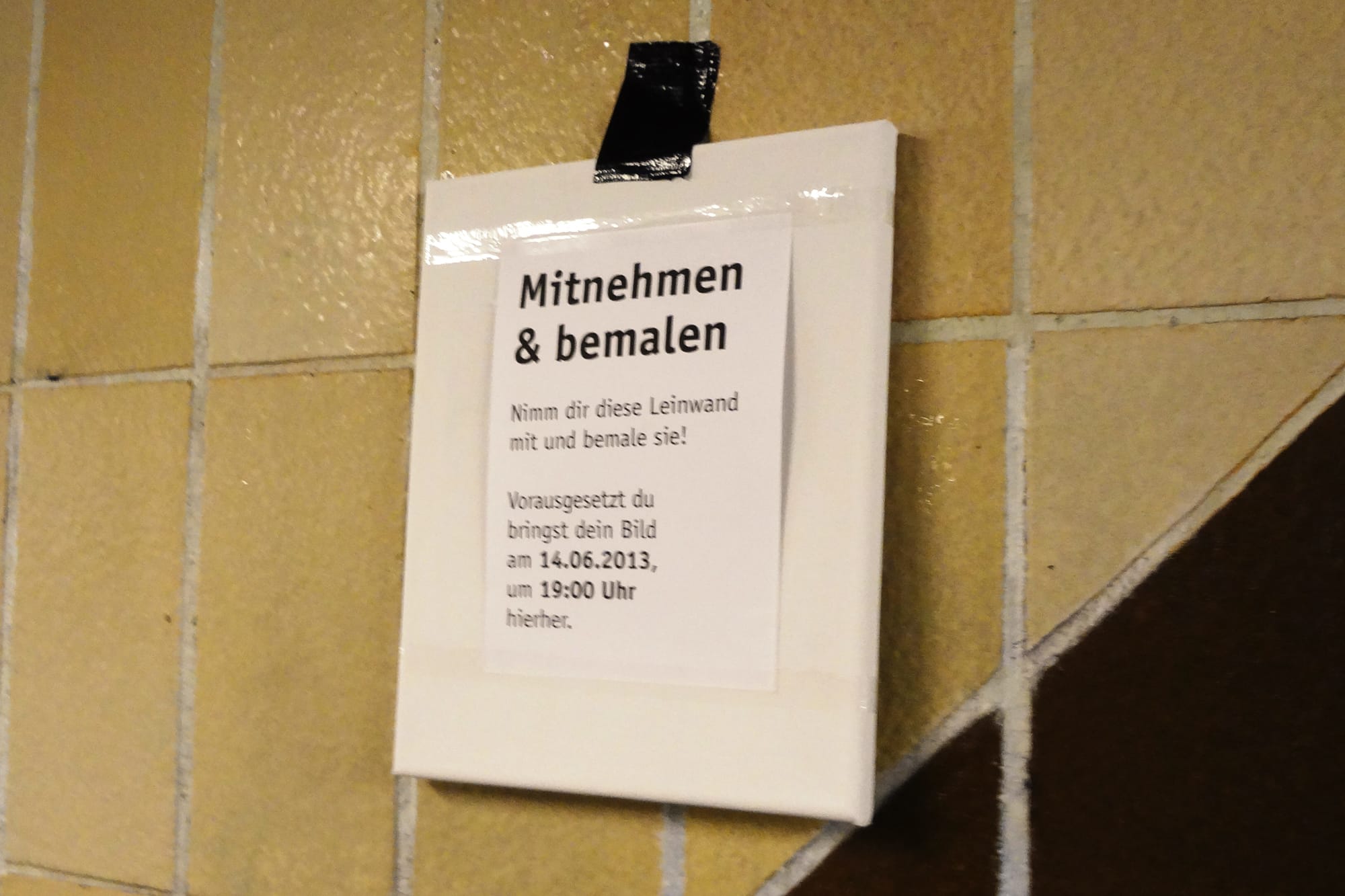 I got lots of positive feedback. All loved the idea and asked me if I'm doing something similar again soon.
Many passengers, who walked through the tunnel during the exhibition, noted the images and some stopped to look at the artworks. After 30 minutes it was all over and we took the paintings off again. Big thanks to all participants.