A redesign of iTunes allowing you to listen only to complete albums.
iTunes has a lot of functionality and features but I prefer to listen to albums. ALBUMS lets you listen to complete albums only. It combines the best of the album and the artist view of iTunes.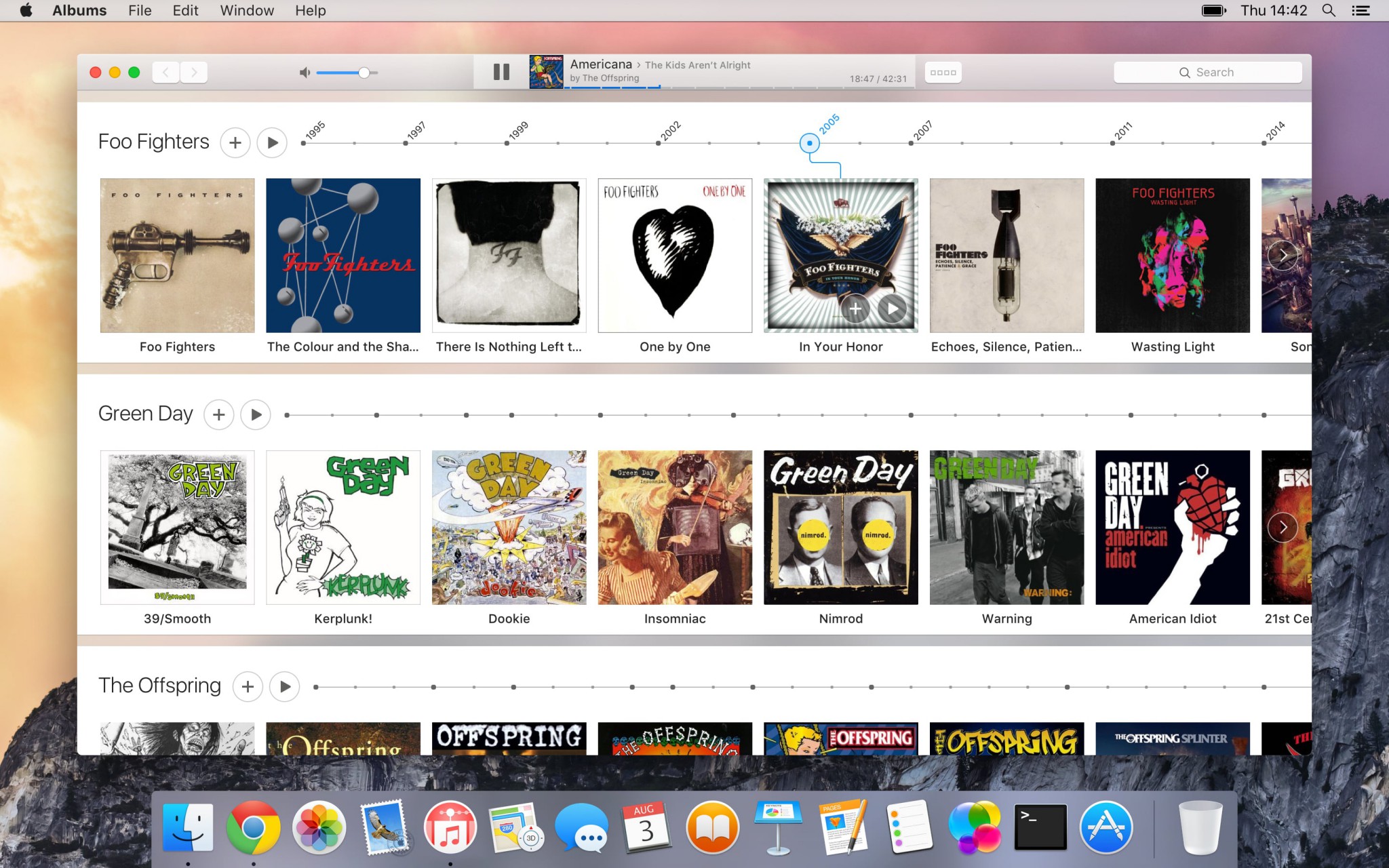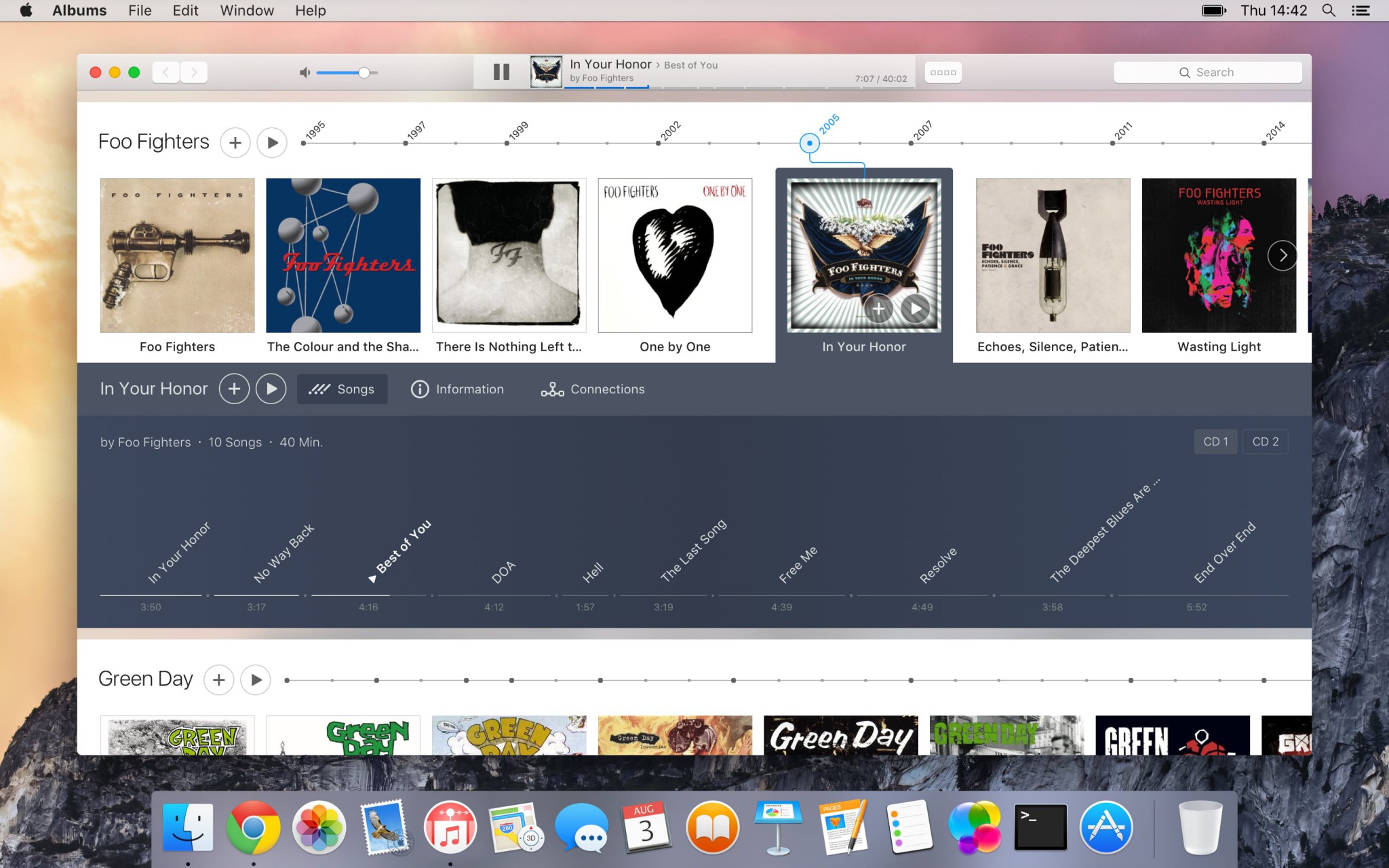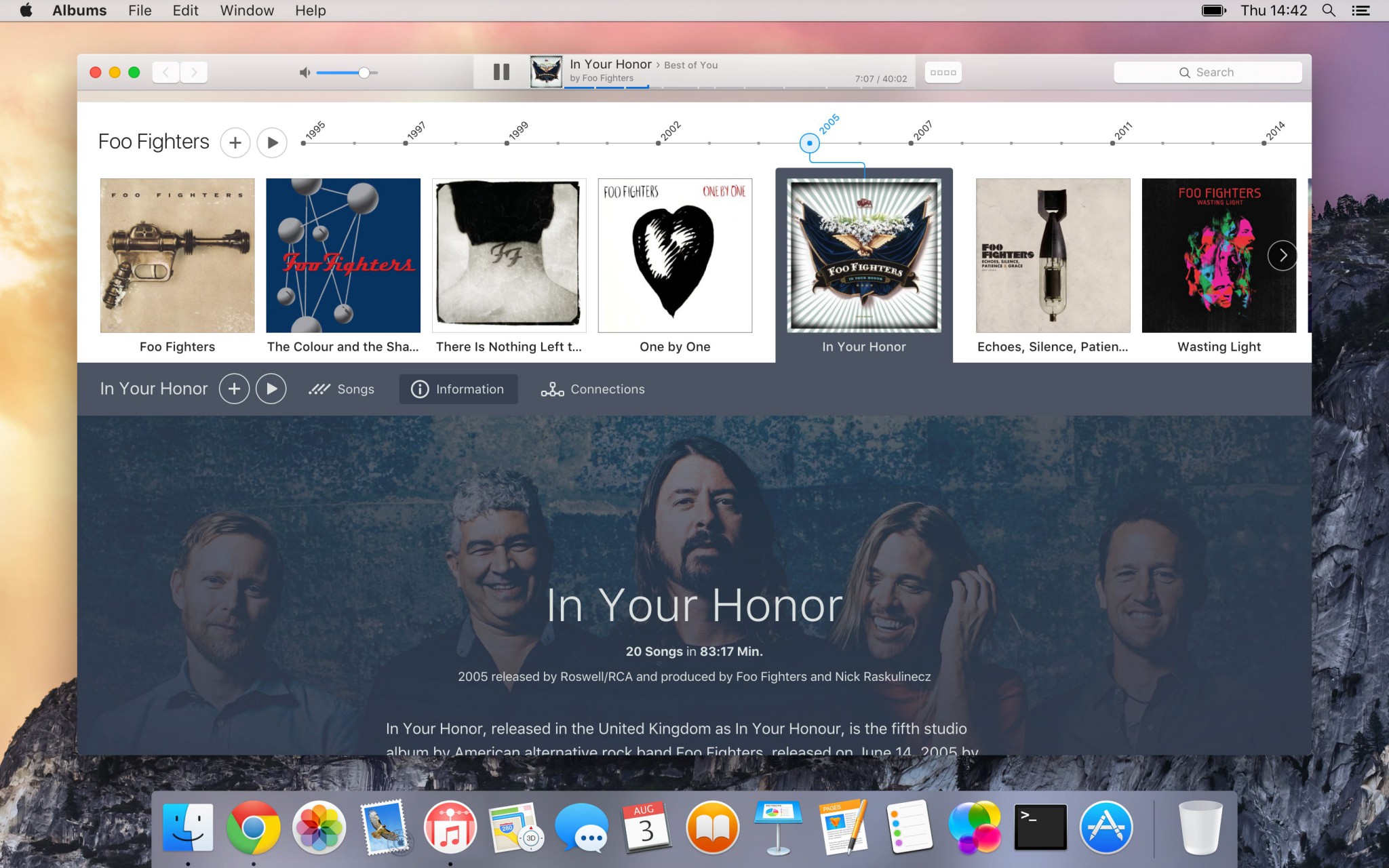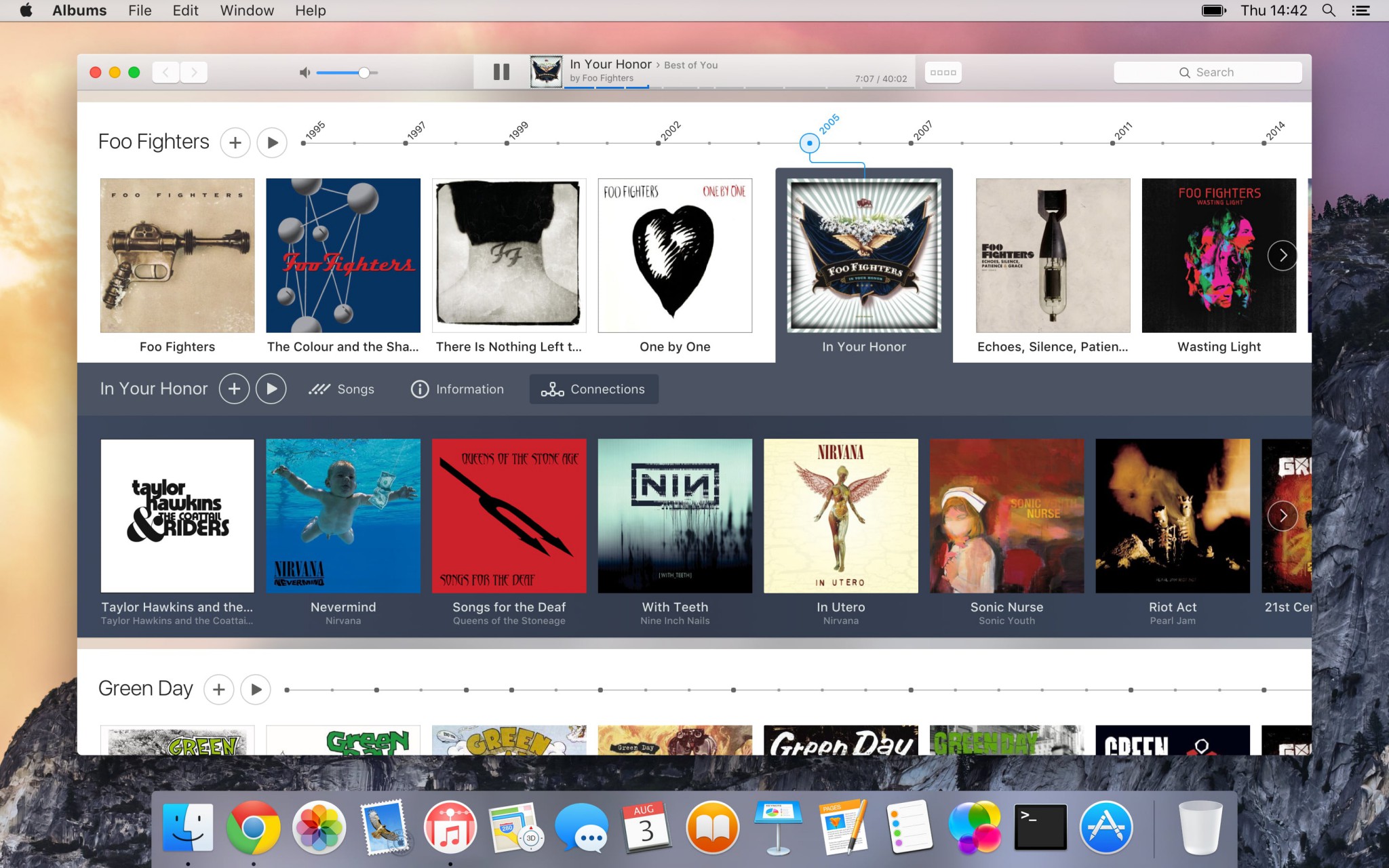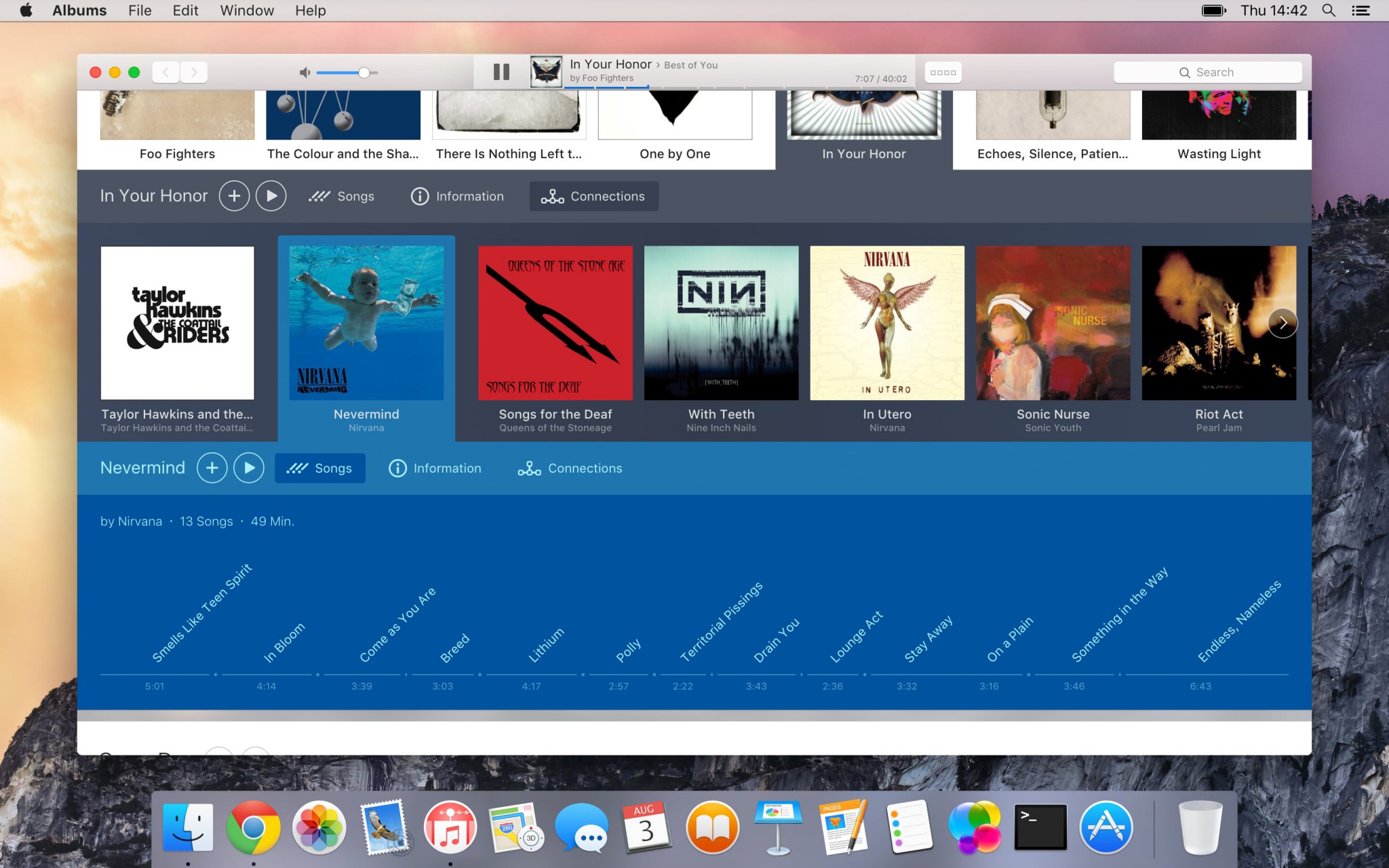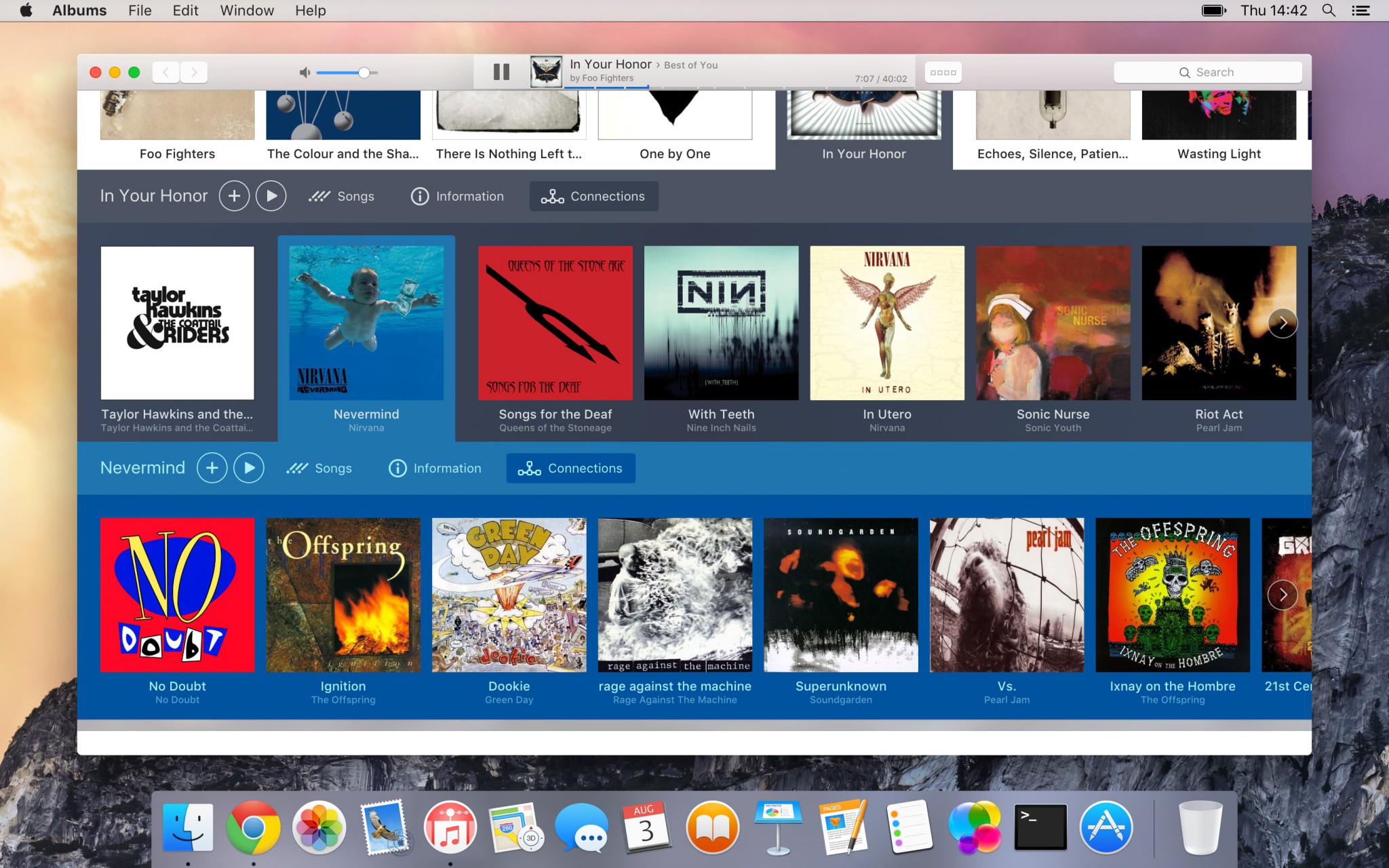 Artists are divided in their own discography with all albums ordered by release dates and visualized in an interactive timeline. Additional information is presented in a unique color scheme for every album, and similar ones can be discovered through an endless browsing experience.
Details
Every discography has an interactive timeline that quickly gives the user an idea of how many albums were released and how much time elapsed between the releases.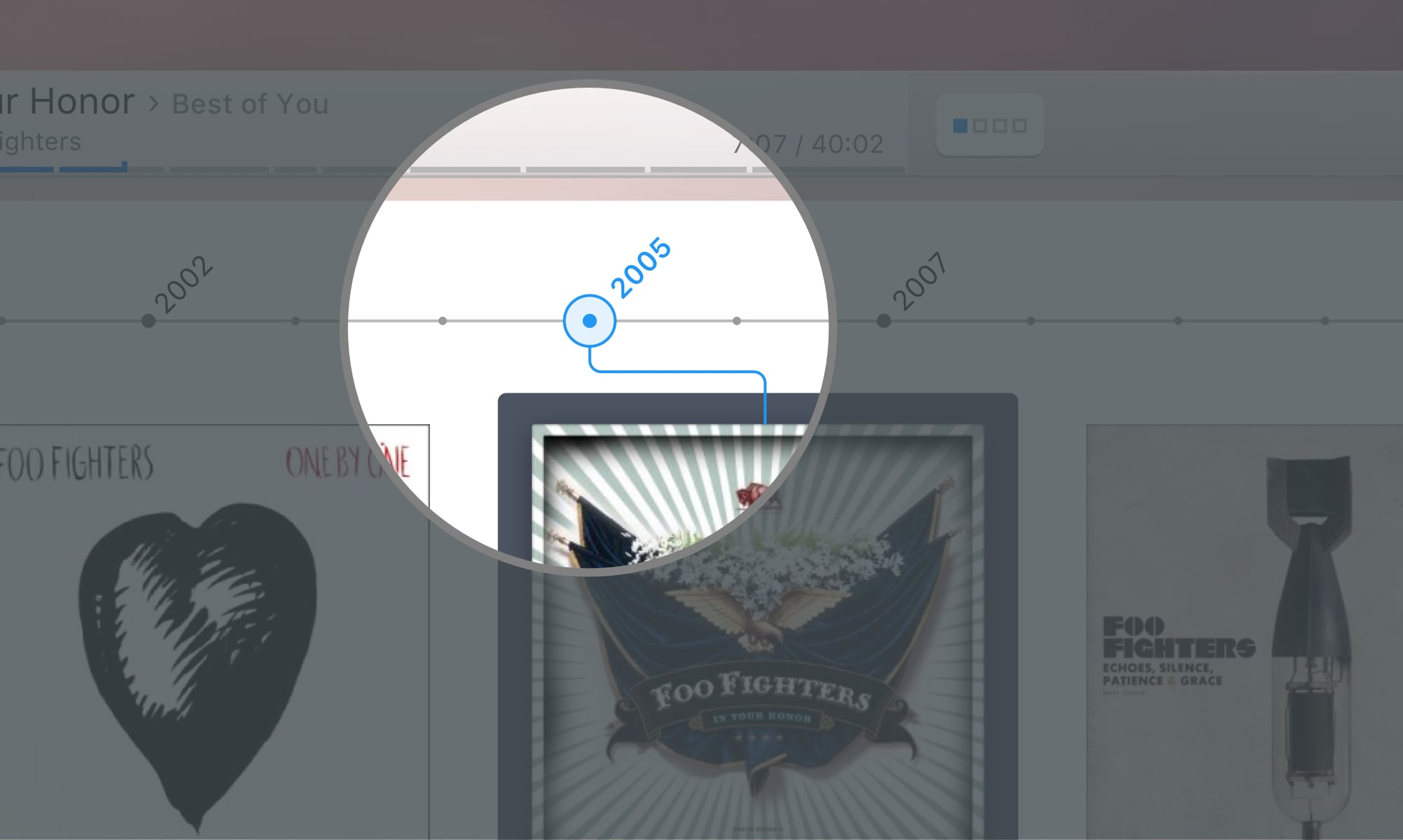 Connected Albums
Every focused album has its own connection tab enabling infinite browsing through the music library.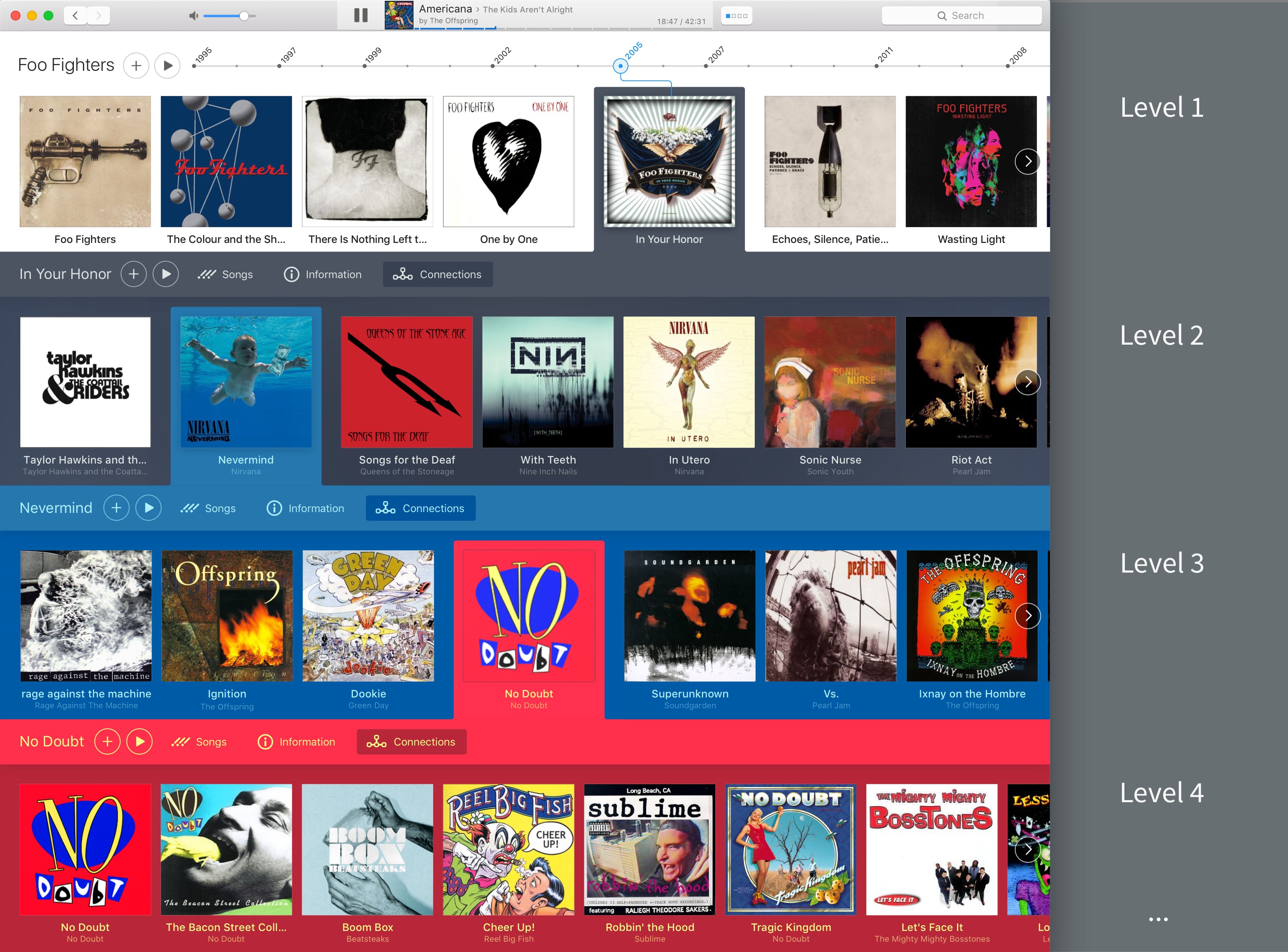 Playlist
For a continuous playback experience a playlist is indispensable—but this playlist accepts complete albums only.