Add an appointment
to your calendar
PUNKTLICH vibrates
60 minutes before you have to go

It's time to go

Arrive PUNKTLICH
to your appointment
A smartwatch with a fully analog display ensuring that you're always on time.
Instead of integrating dozens of features to the watch we focused on a single use case-mantra: "Punctuality is the politeness of kings".
PUNKTLICH is synchronized with the calendar on your smartphone and responds to all appointments with a geographical location. For the selected means of transportation the smartphone calculates the expected travel time and transmits it to the watch. PUNKTLICH notifies you punctually when you have to leave, ensuring that you will arrive on time.
Details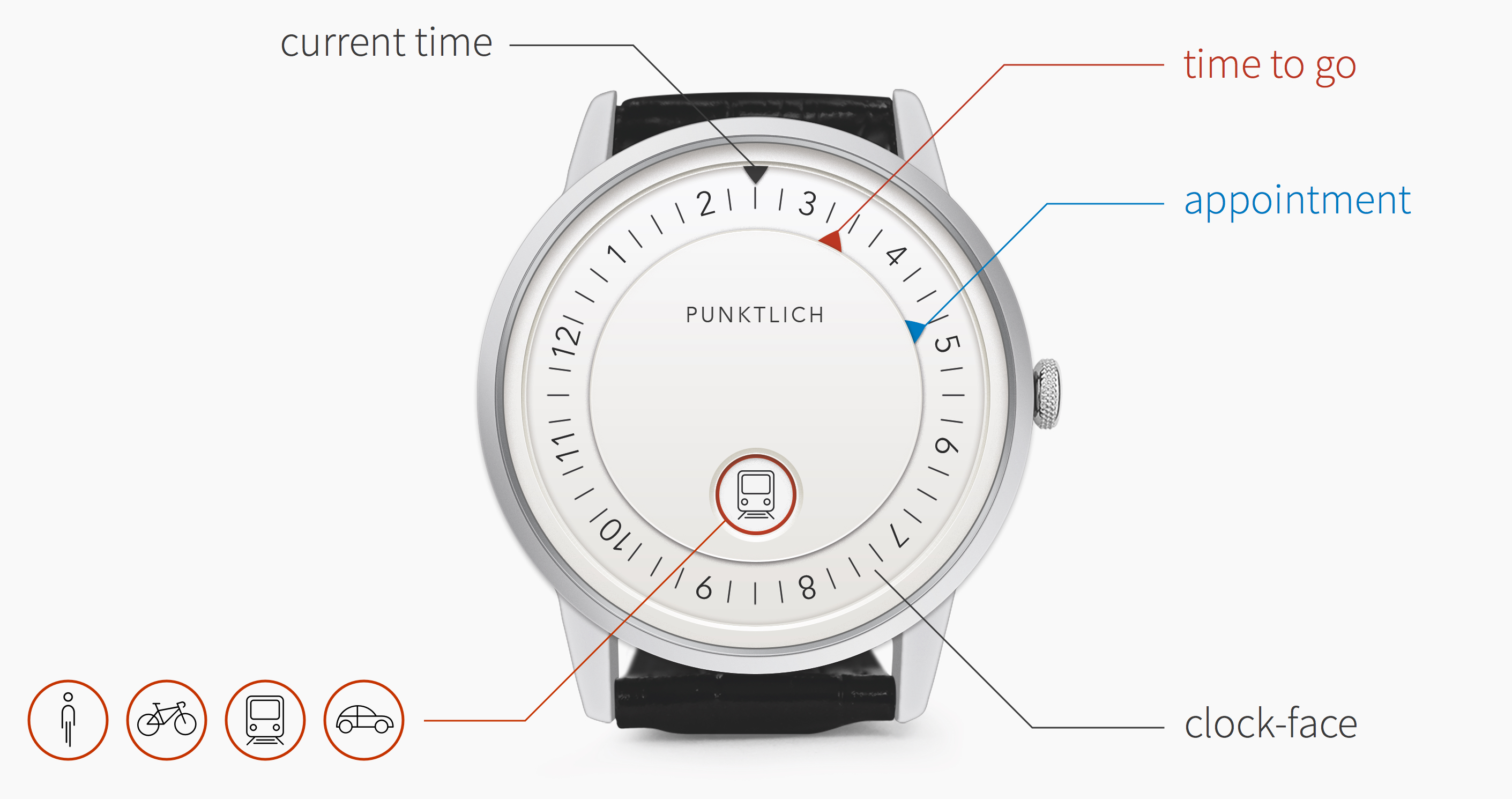 The layout uses only one indicator for the current time. Two other indicators are used to show the next appointment and the time to go. After research we realized that only a few people make appointments at times like 4:23 p.m. Quarter- and half-hour cycles are far more common. Hence, the hours of the clock face are divided into fifteen minute time steps. Finally, there is an icon for the selected transportation.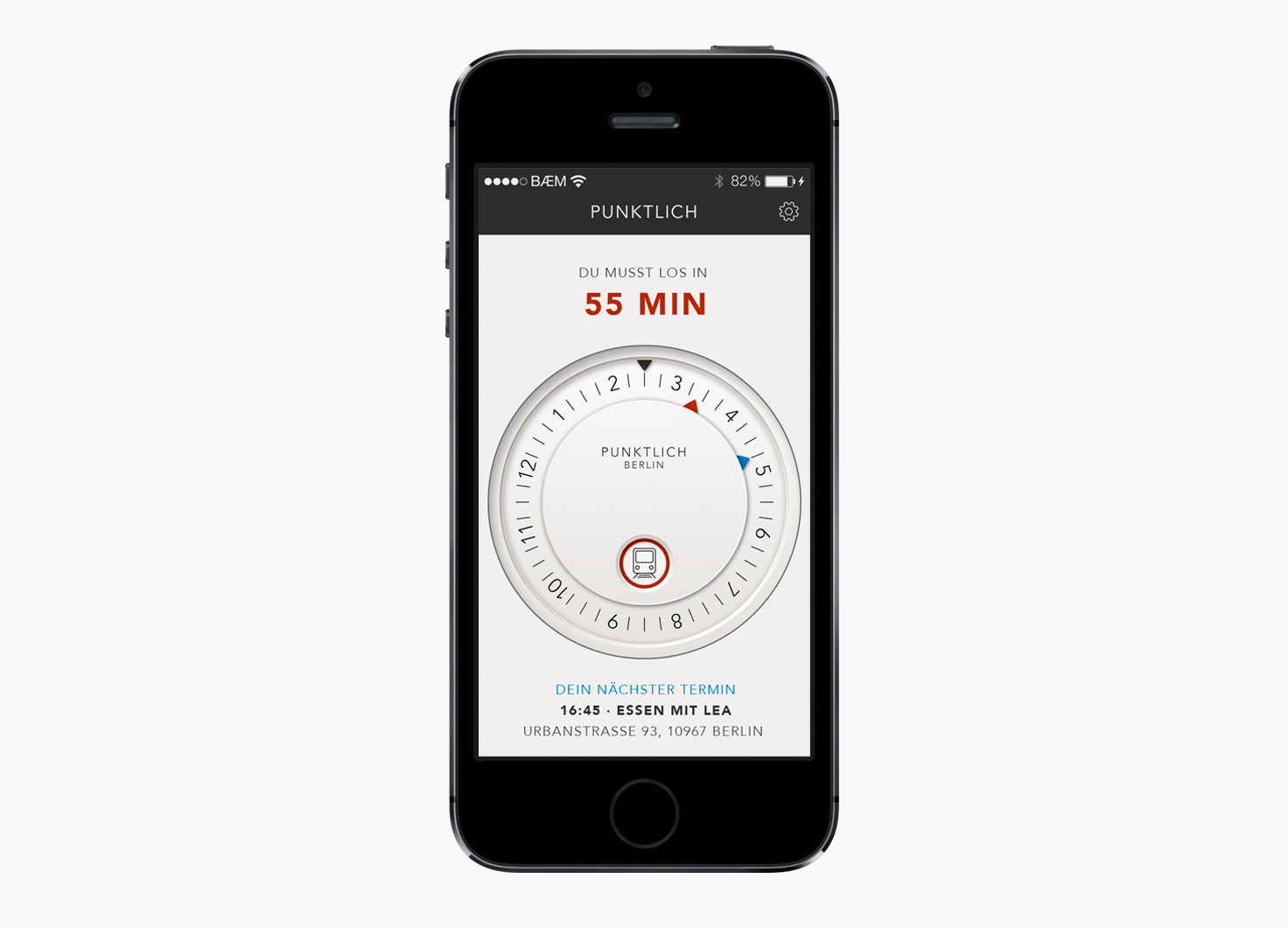 Unfortunately it is not possible to select transportation in the currently available calendar apps. But it is possible in the PUNKTLICH app to define which transportation you desire for specific distances in advance—e.g. the watch allows you to specify going all distances up to 12km by bicycle.
The app keeps the weather in mind and may propose alternative transportation. You can use the crown to change the transportation manually, after which the smartwatch recalculates the travel time and immediately displays the updated information.
How it Works
Enter appointments as usual in the calendar and specify the location. The watch shows departure times and selected transportation up to 11 hours in advance. Then 60 minutes before it is time to go, PUNKTLICH vibrates. As soon as the red indicator points at the current time the watch vibrates again—it's time to go.
PUNKTLICH Collection
PUNKTLICH comes in three different styles.